Search Engines – The hub of the web
Your customer's research usually begins online in a search engine such as Google or Bing. The user enters search terms or keywords in the search bar of the search engine and is shown a large number of possible websites for this search query.
Search engine marketing – also known as search engine marketing (SEM) – includes organic search activities as well as paid search engine advertising.
Most visitors use Google search (or other search engines such as Bing or Yahoo!) primarily to find the right services for them, to compare portals and offers, and of course to make online purchases. The number of consumers researching products or solutions online and purchasing goods is rising continuously. Companies can thus reach their target group even better and should be as visible as possible in the search results list (SERPs – Search Engine Result Page). Companies now generate the majority of new website visitors via a query in a search engine. Search engine marketing reaches consumers at exactly the right time: precisely when there is already interest and they are ready to absorb new information. By entering keywords in the search bar, users receive results immediately, making SEM the fastest way to drive new visitors to your website.
The difference between SEO and SEA
Increasing traffic longterm with SEO
SEO (Search Engine Optimization) is an inherent part of online marketing. With search engine optimization you can improve the position of your products and services in the search rankings (search results list) longterm and expediently navigate relevant traffic to your website.
Every day Google processes about 5.5 billion search requests, which is about 167 billion monthy search requests. However, the user chooses the website, whose content seems the most relevant and that offers a solution to the problem and search. Therefore it is very important for companies to appear as far up as possible on the search engine results page (SERP) with relevant topics. Thus, continuous SEO-optimizations pursue the strategy of ranking at the top longterm and sustainably and to be visible. To identify the right SEO measures different tools are used that measure user behavior within a search engine. Hence, SEO is not just a subcategory of digital marketing, but rather includes many important decision aspects that positively influence your website.
Make your marketing even more measurable with SEA
Search Engine Advertising (SEA) is the paid search compared to organic search and this includes much more than conventional ads in Google. If you want to advertise successfully online and increase your return on investment, you need a sensible SEA strategy.
Through Google Ads, companies have the opportunity to gain prominent positions in Google search through paid ads. For the relevant search terms, Internet users receive ads tailored specifically to the keywords used in addition to the normal search results list. These ads appear before and after the organic search results. Google does not yet charge for the display of the ads. Costs are only incurred when a user actually clicks on the ad and thus arrives on the advertiser's website or landing page. The costs incurred are not fixed, but come about through an auction process.
Many years of experience and truly all-round service
Satisfied customers are the best accolade

"For us, eviom is also a strategic sparring partner for all questions of online marketing and digital trend development. In our close collaboration with eviom, we particularly value the competent, highly-dynamic and top-professional cooperation."
Silvio Wagner, Bigpoint GmbH

"At MAGGI, we wanted to further strongly develop our digital marketing and e-commerce business. eviom played an important role in this and supported us in the search, content marketing and social media areas in particular. Moreover, it was fun to work with the eviom team because they also implemented the project with passion and the necessary humour, despite the ambitious goals."
Patrick Swientek, Head of Digital, Maggi GmbH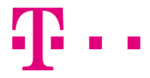 This is custom heading element
Lars Jensen, Internet Sales, Telekom Germany
Do you have any questions about our Digital Marketing services or want to generally inform yourself about how you can successfully implement the digitalisation of your business?
Simply contact us and we'll be happy to help you!