B2B (Business-to-Business) – Marketing in China
How to position yourself for a long-term successful B2B business in China
The Chinese economy is booming – and with the growing middle class, the high demand for foreign products, projects like the new Silk Road and last but not least the still popular "Made in Germany", the chances for German companies to do successful business in China are good!
While brands such as Volkswagen, WMF or Rimowa have positioned themselves excellently, many B2B companies are still struggling. China is just not just another "other country" in the global marketing strategy, but culturally and digitally a completely different world and with high competitive pressure, which requires localized strategies.
Especially the use of online marketing is an absolute success factor in China, also in B2B: practically everybody uses the Internet to obtain information and more than 90% use WeChat for business communication, whereas the "classic " email is only used by 1/3 of the Chinese (!). Online and offline merge: Chinese people expect seamless communication and user experience, made possible, among other things, by the QR codes that are omnipresent in China.
For the development of a business strategy, "Guanxi" is also essential, which means something like "relationship network" and has to be understood and used by western companies. Establishing and maintaining contacts is important, trust in brands, products and people must be built up in a targeted manner and supported digitally, e.g. by a professional presence in Chinese media and content marketing.
It is important here to consider and use the special features of the Chinese digital landscape. The "Great Firewall of China" strongly slows down or completely blocks offers hosted abroad. WeChat is THE central communication platform with far more functions than its Western counterparts. Baidu is the leading search engine for searching for information, but only works in Chinese. With its own properties such as Baike (Wiki), Wenku (content sharing), Tieba (forums), Zhihu (Q&A) and of course the Baidu Ads (similar to Google Ads), Baidu has popular services for building up visitbility, trust, traffic and leads, which absolutely must be considered in a China Digital Marketing strategy. Instead of blocked YouTube, Youku hosts its videos in China, KOL (Influencer) have a strong influence on social networks and players like Alibaba offer excellent platforms for B2B commerce.
The German-Chinese team of eviom is the ideal strategic and operative partner for your China B2B marketing. Together with you and, if necessary, your colleagues in China, we will develop a joint concept, position your company and services and achieve your marketing and sales goals digital marketing measures!
Important platforms in B2B marketing in China: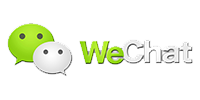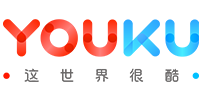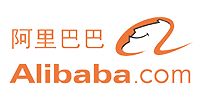 From planning to implementation
Our services in China B2B Marketing



01.
Analyze &

strategy
Conducting analyses, e.g. on market entry, potentials and competitors as well as creating strategic and operationally feasible strategies and concepts including branding and communication (logo, Chinese naming, etc.)
02.
China workshops
Implementation of workshop in Germany and China to build bridges between global and local teams and localize strategies (3-language German/English/Chinese)
03.
Touchpoints
Adaptation of existing touchpoints such as the website in Chinese and creation and maintenance of new Chinese presences in Baidu, WeChat or Youku including translations, design, subtitles, content and community management as well as integration of QR codes.
04.
Traffic generation
We make your company and your services visible at the digital touchpoints relevant for your target group/persons and generate qualified traffic via advertising measures in Baidu, WeChat, online media and via KOLs as well as content sharing via PR, Baidu Wenku and business forums.
05.
Lead management
Creation of conversion-optimized landing pages for lead campaigns, integration of forms from your CRM systems or setup of new systems, nurturing and qualification of leads and transfer of the SQL leads to your sales team.
06.
Monitoring & reporting
Connection, analysis and interpretation of business-relevant KPIs and metrics from internal and external digital marketing tools for the Chinese market such as Baidu Webmaster Tools, web controlling, WeChat CRM data, visibility and rankings in search engines, content usage, competitors and so on.
On our new WeChat account, we regularly post informations and updates about China Digital Marketing. Learn more about how to successfully conduct digital marketing in China.
Scan the QR code or enter our WeChat ID "Eviom_Group", follow us and stay informed about China Digital Marketing.
(Note: The QR code must be scanned within the WeChat app)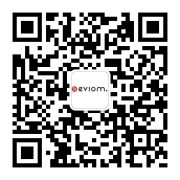 Satisfied customers are the best accolade

"As a globally active provider based in Germany, we deliberately looked for the agency profile that eviom offers: Experience in Chinese B2B business and at the same time personal consulting from Germany. The successful course of the project has confirmed our decision. eviom's German-Chinese team supported us in the strategic analysis as well as in the operative set-up and expansion of our online marketing activities in channels such as WeChat and Baidu. Thanks to the competent advice and uncomplicated communication, we were able to set the right course and quickly generate initial successes. We are looking forward to further cooperation!"
Alexander Kampschulte, Head of Marketing, WITT-GASETECHNIK GmbH & Co KG

"At MAGGI, we wanted to further strongly develop our digital marketing and e-commerce business. eviom played an important role in this and supported us in the search, content marketing and social media areas in particular. Moreover, it was fun to work with the eviom team because they also implemented the project with passion and the necessary humour, despite the ambitious goals."
Patrick Swientek, Head of Digital, Maggi GmbH
Many years of experience and truly all-round service
Your contact partner at eviom
Do you have questions about our China Marketing products and services or do you want to get basic information about digital optimization measures? Simply contact us in German, English or Chinese – we will be happy to help you!