Make your marketing even more measurable
Reaching goals longterm with target-group oriented performance marketing
SEA is Search Engine Advertising and includes much more than just placing conventional ads in Google. If you want to advertise successfully online and increase your return on investment (ROI), you first need a sensible strategy.
Which target group can be addressed best where? Which channels are the right ones? How can e-commerce ads be placed best? And: How can the current campaigns be optimized regularly?
As a digital marketing agency consisting of a network of strategic and operational specialists, we can offer you a true, individual "full-service" expertise.
Step by step to your search engine marketing
01.
Target Definition
What digital goals do you want to pursue? Your individual search engine ad formats are created on the basis of these.
02.
SEA Strategy
Derivation of relevant factors: When will they be played to whom and what action should your new user perform?
03.
Setup
You will receive an immaculate campaign setup including a broad keyword set and expedient content.
04.
Monitoring
Our team will continuously work on your campaigns and promote your results with their state-of-the-art know-how.
05.
Analysis
To be able to consult you individually, digital analyses are necessary that we will discuss with you regularly.
06.
Real-Time-Reporting
For your documentation and all those, that should know, you will receive a reporting with all relevant API-interfaces.
Online Marketing everywhere
Our performance marketing services for your success
Our SEA industry-expertise
Many years of experience and truly all-round service
Satisfied customers are the best accolade

"For us, eviom is also a strategic sparring partner for all questions of online marketing and digital trend development. In our close collaboration with eviom, we particularly value the competent, highly-dynamic and top-professional cooperation."
Silvio Wagner, Bigpoint GmbH

"At MAGGI, we wanted to further strongly develop our digital marketing and e-commerce business. eviom played an important role in this and supported us in the search, content marketing and social media areas in particular. Moreover, it was fun to work with the eviom team because they also implemented the project with passion and the necessary humour, despite the ambitious goals."
Patrick Swientek, Head of Digital, Maggi GmbH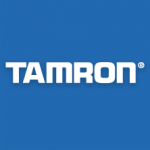 This is custom heading element
Leonhard Steinberg, Marketing Manager, Tamron Deutschland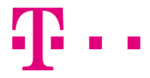 "As part of a strategic project, eviom helped us to improve the effectiveness and efficiency of both performance and brand budgets by evaluating the best solutions and providers in search engine and affiliate marketing for DTAG (headquartered in Germany) and its subsidiaries across Europe. The strength of eviom is the combination of strategic and operational know how as well as the pan-European expertise in digital marketing. We look forward to upcoming projects with eviom."
Lars Jensen, Internet Sales, Deutsche Telekom
Do you have questions about our SEA products and services or want to find out more in general about digital optimisation initiatives?
Then simply get in touch and we'll be glad to help you further.