SEA – Search Engine Advertising / Paid Search
Would you like to make yourself and your products/services purposefully visible across all end devices by means of SEA and thus address potential customers with precision? We advise you with regards to efficient and flexible search engine marketing and employ intelligent targeting options to ensure that your campaigns can be adjusted both regionally and in terms of time. Through this, you reach or reactivate customers via numerous channels.
When it comes to finding the best restaurant in Munich, looking for the cheapest offer for his dream car after a TV ad or booking that well-deserved holiday in Spain for the family at last – online searches via search engines such as Google or Bing are the most important source for gathering information and making purchase decisions these days. For this reason, more and more companies invest in search engine advertising, or SEA, to reach potential customers with the right offer, cost-efficiently and without wastage.
The search engine marketing sub-sector in the meantime offers a variety of options as to how all customer needs and the individual targets of the company can be realised successfully. These include Google Shopping and dynamic search ads, which can have a positive effect on traffic and consequently the turnover of your online shop. Further, data-related remarketing campaigns, both in the display network and in Google searches also supplement the already existing possibilities. Thus it can be guaranteed that the customer will be addressed again and customer loyalty increased in the long term.
01.
Target definition
Definition of the company targets for the SEA measures as a basis for the subsequent strategies.
02.
SEA strategy
Deriving the relevant strategic steps such as channels, campaign type and structures, keyword strategy, advertising tools, etc.
03.
Set-up and management
Organisation of the account structure as well as individual advertising measures, on-going optimisation of the specified KPIs and key drivers.
04.
Analysis
Implementation of detailed analyses of the target-relevant metrics as well as derivation of further measures to improve SEA performance.
Many years of experience and truly all-round service
Satisfied customers are the best accolade

"For us, eviom is also a strategic sparring partner for all questions of online marketing and digital trend development. In our close collaboration with eviom, we particularly value the competent, highly-dynamic and top-professional cooperation."
Silvio Wagner, Bigpoint GmbH

"At MAGGI, we wanted to further strongly develop our digital marketing and e-commerce business. eviom played an important role in this and supported us in the search, content marketing and social media areas in particular. Moreover, it was fun to work with the eviom team because they also implemented the project with passion and the necessary humour, despite the ambitious goals."
Patrick Swientek, Head of Digital, Maggi GmbH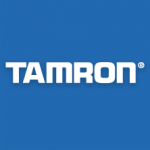 "The Japanese company Tamron is one of the world's leading manufacturers of camera lenses. In cooperation with eviom, we have launched search engine advertising for Tamron Europe GmbH in Germany and other core markets in Europe. After only a few months, we were able to see an increase in range and visibility, and thanks to the quality of the ads, paid search is now an important component in the acquisition of traffic. We appreciate the international competence, high flexibility and close cooperation with our agency and look forward to further success in the area of Digital Marketing!"
Leonhard Steinberg, Marketing Manager, Tamron Germany
Do you have any questions about our Digital Marketing services or want to generally inform yourself about how you can successfully implement the digitalisation of your business?
Simply contact us and we'll be happy to help you!