Chinese shopping-tourists in Germany
This is how you reach Chinese shopping tourists before, during and after their trip to Germany!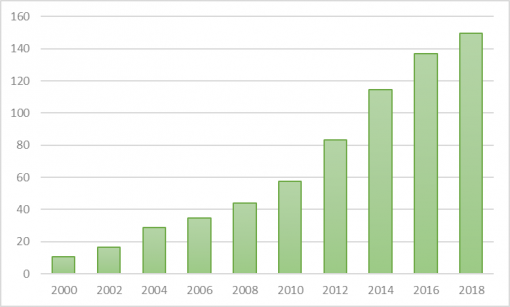 China is the world's largest travel nation with the highest per capita shopping budget: over 140 million Chinese tourists took a trip abroad in 2018. The potential is huge, as only about 10% of all Chinese have a passport so far – and the affluent middle class continues to grow.
According to Ctrip Travel, a leading Chinese travel service provider, Germany is among the top 5 most popular European destinations. Especially for German stores and department stores with comparatively inexpensive products in the premium and luxury segment, this is a huge potential to attract new customers!
However, the purchasing behavior of Chinese tourists differs significantly: the average Chinese spends around 3.9 hours per day on mobile apps. Among them, WeChat is clearly the frontrunner with over 1.1 billion active monthly users. For Chinese tourists, however, there are many other platforms that inform users about flights, hotels, travel routes, or even shopping opportunities in the destination country.
We support you with our German-Chinese team how to reach Chinese shopping tourists already in China, how to draw their attention specifically to your local company, how to offer them an optimal shopping experience on site and how to win them over as advocates and repeat buyers via post-sale measures!
An overview of important platforms for Chinese tourists:






Full-service online- and offline marketing
Our services for China tourism marketing



On our new WeChat account, we regularly post information and updates about China Digital Marketing. Learn from us how to successfully conduct digital marketing in China.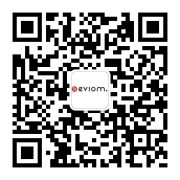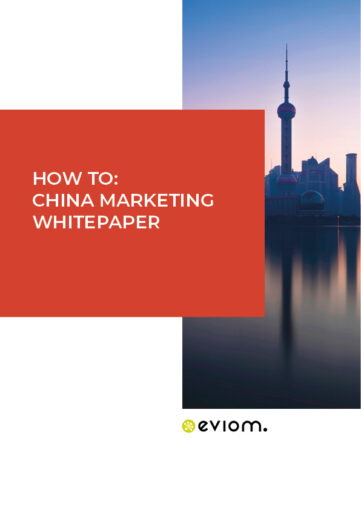 Whitepaper "Digital Marketing in China"
Get a quick and easy overview of the top topic of digital marketing in China now! Our whitepaper "China Digital Marketing" gives you a compact insight:
Satisfied customers are the best accolade

"As a globally active provider based in Germany, we deliberately looked for the agency profile that eviom offers: Experience in the Chinese B2B business and, at the same time, personal consulting from Germany. The successful course of the project has confirmed our decision. The German-Chinese team at eviom supported us in the strategic analysis as well as in the operative development and expansion of our online marketing activities in channels such as WeChat and Baidu. Thanks to the competent consulting and uncomplicated communication, we were able to set the right course and quickly generate initial successes. We look forward to our further cooperation!"
Alexander Kampschulte, Head of Marketing, WITT-GASETECHNIK GmbH & Co KG

"Siegwerk is a traditional German brand that was successfully relaunched under new Chinese ownership. eviom supported us both in China and in Germany, as well as at trade shows, and developed a concept for repositioning and visibility of the brand in digital media. In addition to the team's extensive digital expertise, their entrepreneurial and success-oriented approach deserves special mention."
Steven I – Chi Lien, CEO, Siegwerk Gebrüder Schuppener GmbH


"We met eviom in Shenzhen, China, on the recommendation of the German Chamber of Commerce (AHK). eviom has helped us to successfully launch our products and services in Germany and Europe and has made a significant contribution to our success with its holistic services in the field of digital sales and marketing. We especially appreciate the close communication with the German-Chinese team as well as eviom's flexibility and speed. Therefore, our cooperation has already extended to other business areas".
Jingping Zhang, Founder & CEO, Ruijia Industrial Co. Ltd.
Many years of experience and truly all-round service
Do you have questions about our China Marketing products and services or do you want to get basic information about digital optimization measures? Simply contact us in German, English or Chinese – we will be happy to help you!