Strategic consulting for digital business in China
How to position yourself for long-term digital business success in China
The Corona epidemic and the accompanying constraints (such as cancelled industry trade shows) have significantly accelerated digitization in business. Both suppliers and prospective customers are increasingly using digital channels for research and for marketing products and services. These developments will have a lasting impact on the marketing and sales activities of companies – but also on consumer expectations – e.g. by holding hybrid events or online streaming. However, this also results in considerable advantages for companies through efficiency increases (e.g., in online lead generation), higher transparency, as well as cost savings.
This is all the more true in China, where digitalization is part of everyday life and, as part of O2O (online-to-offline) marketing, is also linked with physical "offline" measures, especially via QR codes, to create a uniform multichannel user experience.
Key questions for building a digital strategy for China
If you want to develop a holistic China business strategy for the first time, you should take enough time to study the specifics of the Chinese market and audit your current situation and framework. For this purpose, you should consider the following questions, for example:
Ressources and know-how
Do you have Chinese staff and marketing expertise in Germany/Europe or German/English speaking staff as interface in China?
Are they familiar with the particular specifics of the digital landscape in China and have these been taken into account in your strategy?
Do they have access to global resources and can "localize" them for China (blocked services like Google Analytics, Ads, YouTube videos, etc.)?
How are your targets and budgets allocated – how much do you plan for branding, how much for sales? Which – sometimes contradictory – success factors (KPIs/metrics) do you measure?
Branding and brand development
You have a well-known and established brand – but how is the awareness in China?
What are the international and local competitors whose quality and popularity are continuously increasing?
How are your brands currently visible – do you have "brand sovereignty" in the most important digital channels and platforms?
Legal conditions
Do you already have or are you planning to have a local branch in Mainland China? (this also has a direct impact on your marketing opportunities, e.g. you can only host your website performantly in China and use certain services like mobile payment if you have a local entity).
Are your brands and products protected in China?
Digital marketing status
What measures are currently being implemented. Are the specific expectations of Chinese users being met?
How is the performance of the measures?
What does the competition do – what are "best cases"?
Current and future sales strategy
Do you have your own sales staff on site or do you work with sales partners? Do they work exclusively for you and what measures do you implement and how?
What does your customer base look like? Do you already use a CRM and do you have full transparency about measures, leads and customers?
What is the quality of your current leads? Which leads should be generated in the future – and how much are which leads worth to you (CpL)?
Are there automation processes for generating, nurturing and scoring the leads? How are the SQL leads transferred to the sales department?
Objectives along the customer journey and the sales funnel
Based on your overall business goals, the marketing and sales strategies and the strategic framework conditions of the Chinese market, realistic goals can be developed for the next 1-3 years. Among other things, the number-based visualization of the sales funnel helps to derive the measures and resources/budgets necessary to achieve the goals.
The following sales funnel is only exemplary but calculated with realistic numbers and KPIs/metrics. For a holistic view, however, it would also be necessary to take into account, for example, in which phase of the customer journey your visitors come into contact with you – i.e. to what extent they already have a concrete purchase intention – and how the leads, once acquired, are further qualified, e.g. through automated content inbound marketing measures, towards sales maturity (SQL).
Exemplary digital sales funnel:

China digital growth roadmap
Entering the Chinese market is subject to complex cultural, technical and political conditions and therefore requires a long-term and sustainable strategy. Together with you, we can develop a "Digital Growth Roadmap" tailored to your company's goals, resources and budgets.
After the initial strategy – which we regularly adapt during the year based on learnings – the first goal is to ensure a professional presence of your company and your products in China. Contrary to the "Western" digital landscape, WeChat is an absolute "must have" in China right from the start. At the same time, we set up the corresponding internal processes and structures for marketing and sales and connect them to your international systems in the best possible way. In the fourth phase, we build up initial learnings, test measures and campaigns, and optimize them on an ongoing basis.
The final phase then transitions into ongoing "regular operation" with the goal of continuously increasing the visibility and reach of your brands and products, generating more qualified traffic for your digital touchpoints, and ultimately increasing the number and quality of marketing- and sales-qualified leads in order to acquire new customers, retain existing customers, and thus generate additional revenue.
Exemplary digital growth roadmap (1-3 years, depending on the goals, resources and budgets): 
#1: Strategie
Establishing a sustainably successful digital strategy for China
Goals and success factors
Target groups / personas
Audits – external and internal analyses
Competitor analysis
Budget and resource planning
Operational implementation concept
Duration: 1-3 months
Budget: € 3.000-7.000
#2: Branding
Ensuring a professional digital presence in China
Designated Chinese website (Hosting, Speed)
Search Marketing
(Baidu Ads)
Search Tools (Baidu Search Console)
Webcontrolling
(Baidu Analytics)
WeChat official Account
Duration: 3-6 months
Budget: € 10.000-20.000
#3: Sales Basics
Establishment of basic, transparent sales structures
Introduction / connection (social) CRM
Training of Chinese employees
Development of lead generation and sales funnel (B2B e-commerce platforms such as 1688)
Customer service / Care
Duration: 3-6 months
Budget: € 5.000-20.000
#4: Learn & Optimize
Test, optimize and expand measures and processes
Content plan & testing
Landingpages
A/B-tests
Connecting offline & online (O2O via QR)
First marketing and paid campaigns
Tracking, monitoring, reportings
Business-workflows from/to China
Website localization
Development of first user base
Duration: 3-6 months
Budget: € 5.000-10.000
#5: Scale
Create additional reach, traffic and lead generation
Content localization, generation and seeding
WeChat Pro (Promotion Ads/KOL, H5-/SVG-Content, Mini Program, CRM, WeCom)
Baidu Properties
(Baike, Wenku…)
Search marketing
(SEO, 360, Sogou)
Video marketing / streaming
PR
Industry platform marketing
Duration: from 12 months
Budget: from € 20.000
From planning to implementation
Our services in the area of China strategy consulting & business consulting



On our new WeChat account, we regularly post information and updates about China Digital Marketing. Learn from us how to successfully conduct digital marketing in China.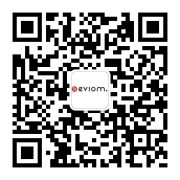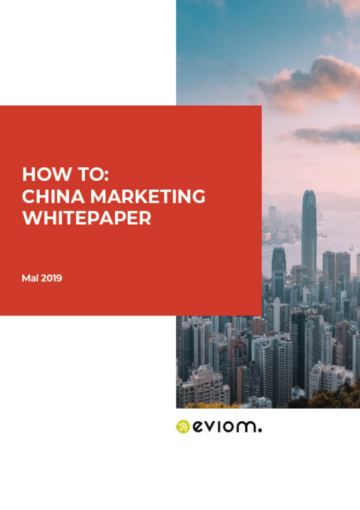 White Paper "Digital Marketing in China"
Get a quick & easy overview of search engine marketing in China now! In our whitepaper you will get a compact insight into the following questions: 
What should you pay attention to in your search engine strategy in China?

What are important domain and hosting criteria in China?

What are the leading search engines in China?

What role does search engine advertising play in the Chinese market?
Download the whitepaper "Digital Marketing in China" for free now!
Satisfied customers are the best accolade

"As a globally active provider based in Germany, we deliberately looked for the agency profile that eviom offers: Experience in the Chinese B2B business and, at the same time, personal consulting from Germany. The successful course of the project has confirmed our decision. The German-Chinese team at eviom supported us in the strategic analysis as well as in the operative development and expansion of our online marketing activities in channels such as WeChat and Baidu. Thanks to the competent consulting and uncomplicated communication, we were able to set the right course and quickly generate initial successes. We look forward to our further cooperation!"
Alexander Kampschulte, Head of Marketing, WITT-GASETECHNIK GmbH & Co KG

"Siegwerk is a traditional German brand that was successfully relaunched under new Chinese ownership. eviom supported us both in China and in Germany, as well as at trade shows, and developed a concept for repositioning and visibility of the brand in digital media. In addition to the team's extensive digital expertise, their entrepreneurial and success-oriented approach deserves special mention."
Steven I – Chi Lien, CEO, Siegwerk Gebrüder Schuppener GmbH


"We met eviom in Shenzhen, China, on the recommendation of the German Chamber of Commerce (AHK). eviom has helped us to successfully launch our products and services in Germany and Europe and has made a significant contribution to our success with its holistic services in the field of digital sales and marketing. We especially appreciate the close communication with the German-Chinese team as well as eviom's flexibility and speed. Therefore, our cooperation has already extended to other business areas".
Jingping Zhang, Founder & CEO, Ruijia Industrial Co. Ltd.
Many years of experience and truly all-round service
Do you have questions about our China Marketing products and services or do you want to get basic information about digital optimization measures? Simply contact us in German, English or Chinese – we will be happy to help you!