Consulting and implementation from one source
"China Marketing" – reach up to 800 million potential customers!
The Chinese market has more Internet users than Western Europe and the USA combined and thus offers huge potential in digital business. With our German-Chinese team, we build the bridge between Europe and China, create an individual China strategy for you and successfully implement campaigns!
Satisfied customers are the best accolade for us.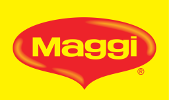 "At MAGGI, we wanted to further strongly develop our digital marketing and e-commerce business. eviom played an important role in this and supported us in the search, content marketing and social media areas in particular. (...) Moreover, it was fun to work with the eviom team because they also implemented the project with passion and the necessary humour, despite the ambitious goals."
Patrick Swientek, Head of Digital – Maggi GmbH

"For us, eviom is also a strategic sparring partner for all questions of online marketing and digital trend development. In our close collaboration with eviom, we particularly value the competent, highly-dynamic and top-professional cooperation."
Silvio Wagner, Senior SEO-Manager – Bigpoint GmbH

"After just a few months, we could already see an increase in reach and visibility and, thanks to the quality of the ads, paid searches are now an important component in traffic generation. We value the international expertise, high level of flexibility and close contact with our agents, and look forward to further collaboration in the area of digital marketing."
Leonhard Steinberg, Marketing Manager – Tamron Europe GmbH

"Thanks to our collaboration with eviom, organic visibility and traffic could be increased successfully."
Mirella Rzepka, Nescafé Dolce Gusto

"As a long-established company with a broad portfolio of products, THOMY relies on the digital expertise of eviom. Together with eviom, we have developed a digital strategy for our brand and were even able to raise the targets already determined. In this, it was important to us to reach a new, young target group in the digital web and to convey THOMY's product range and the brand's USP to this group via the website, Facebook, Instagram and Pinterest channels. This way, we swiftly achieved our target with our first barbecue campaign on Facebook, for example, since we were able to maximise our reach on this channel thanks to the professional support from eviom through high-quality editorial content and the quality of the campaign advertising. We appreciate the high level of flexibility, the creative conceptualisation and proactivity of our agency and look forward to future collaboration in this area."
Franziska Wester-Ebbinghaus, THOMY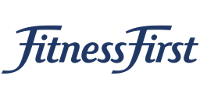 "We decided on eviom for our digital marketing because we really like the combination of strategic consultancy and hands-on implementation. The eviom team has in-depth expertise and also provides the drive necessary to reach the agreed goals."
Christoph Hölzlwimmer, FitnessFirst

"We selected eviom as a strategic partner in digital marketing because we were impressed by the analytic and structured approach of the eviom consultants. With eviom's help, we were able to answer important strategic questions and create the foundation for further growth at Homegate. I would like to highlight in particular the comprehensive expertise of the team, especially the entrepreneurial and success-orientated approach."
Stefanie Fritze, Homegate
Leave a message – we'll get in touch with you!