Would you like to measure the effectiveness of your website or campaign??
72% of customer-related business targets address through digital strategy relate to the increasing of brand awareness and influencing the perception of the brand. An optimised website and the data analysis required for this is therefore of great importance. Usually, the design of a new website is seen as a general goal but the essential question is: Which goals do you want to achieve with your internet presence?
Data Analysis step-by-step
Our model data analysis process
Success data analysis depends on clear goals. The more precisely the goal of a web presence or channel campaign is defined, the better its success can be assessed. eviom assists its clients in the definition of goals, KPIs and metrics. Conventional tools such as Google Analytics, Facebook Insights and Sistrix are used for the measurability. Possible goals are, for example, the optimisation of branding (awareness), customer retention, the performance (sales) or SEO. Important in this: formulate SMART.
In addition, we take care of the set-up of cross-channel performance tools such as Google Analytics and Google Tag Manager based on the defined goals. in this, all important metrics and analysis processes are collected together in detail in a completely developed technical concept.
If you already have a Google Analytics account, we will take over the screening and necessary adaption of the account for you in order to achieve better measurability of the digital marketing performance of your company or website. In addition, a customer journey analysis as well as on-going monitoring and an interpretation of the relevant key indicators round our data analysis service off. Data can be monitored and managed interactively and transparently in an analytics dashboard set up individually for you.
01.
Kick-Off workshop
Definition of the company goals, the customer journey as well as the target group and their needs.
02.
Data Analysis plan
Creation of a long-term goal-oriented plan for the tracking of the relevant KPIs on strategically important platforms, including the creation of basic and refined concepts.
03.
Tracking and measurement tools
Selection, prioritising and categorising of the required tools to ensure comprehensive analysis.
04.
Evaluation and reporting
Implementation of on-going evaluation and summarising of the relevant data in tailored reports.
Our Data Analysis services
Many years of experience and truly all-round service
Satisfied customers are the best accolade

"For us, eviom is also a strategic sparring partner for all questions of online marketing and digital trend development. In our close collaboration with eviom, we particularly value the competent, highly-dynamic and top-professional cooperation."
Silvio Wagner, Bigpoint GmbH

"At MAGGI, we wanted to further strongly develop our digital marketing and e-commerce business. eviom played an important role in this and supported us in the search, content marketing and social media areas in particular. Moreover, it was fun to work with the eviom team because they also implemented the project with passion and the necessary humour, despite the ambitious goals."
Patrick Swientek, Head of Digital, Maggi GmbH
Your eviom contact partner
Measuring the effectiveness of your website or campaign is essential to you? Please contact us for more information.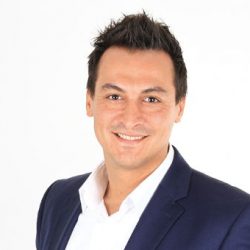 Founding Partner
Telephone: +49 89 / 99 82 71 8 00
Fax: +49 89 / 99 82 71 8 99
Email: fg@eviom.com