So funktioniert Influencer Marketing in China
Influencer Marketing hat sich in den letzten Jahren bei vielen Unternehmen als fester und wichtiger Bestandteil im Marketing Mix etabliert – die Branche boomt. Doch was viele nicht wissen: der chinesische Influencer Marketing Sektor ist sogar noch größer als in Europa und existiert schon länger.
Die Zahl der Internetnutzer in China liegt geschätzt bei 802 Millionen, deshalb wundert es auch nicht, dass der Influencer Markt im Jahr 2018 umgerechnet rund 15,8 Milliarden Euro schwer und damit circa 30 Mal größer als 2017 in Deutschland, Österreich und der Schweiz zusammen war1. Anders als hierzulande sind die Meinungsführer in China aber nicht als Influencer bekannt, sondern als KOLs – sogenannte Key Opinion Leaders. Sie haben teilweise noch größeren Einfluss auf ihre Social Media Follower als die Influencer, die wir kennen und sind deshalb häufig die erste Wahl von Unternehmen, die den Absatz ihrer Produkte verkaufen oder Awareness steigern wollen. Es gibt sogar eigene KOL-Akademien, die die zukünftigen Internetstars ausbilden.
Worauf es bei der Auswahl der KOLs ankommt und welche verschiedenen Arten es gibt, erfahren Sie in unserem Blogartikel!
Wie findet man den richtigen KOL?
Da jedes Unternehmen eigene Anforderungen an eine KOL Kampagne hat, die Auswahlkriterien und KPIs variieren, ist es erdenklich schwierig, den richtigen Influencer unter der Vielzahl an Auswahlmöglichkeiten zu finden. Es gibt jedoch verschiedene Wege, wie sich die Suche erleichtern lässt.
1. Suchfunktion auf Social Media Plattformen
Weibo und WeChat, die zu den populärsten Social Media Plattformen in China zählen, haben eigene Suchmaschinen, die KOLs auf Grundlage von Keywords und Kategorien vorschlagen. Über Filter kann die Suche dann noch weiter eingegrenzt werden.
2. KOL Search Engines
Es gibt in China eigene Suchmaschinen, die auf riesige KOL Online Datenbanken zurückgreifen und mit deren Hilfe man die aktuellsten KPIs wie beispielsweise die Anzahl der Follower oder Interaktionsrate auf einen Blick sehen kann. Dazu zählen beispielsweise die Suchmaschinen MyPrad und Parklu, zu deren Kunden namhafte Brands wie Baidu oder Macy's gehören. KOL store ist ebenfalls eine Suchmaschine, die sogar einen eigenen Index namens KolRank eingeführt hat, mit dessen Hilfe sich der Brand oder Investment Value einschätzen lassen. Robin8 hingegen basiert auf künstlicher Intelligenz, sodass die Profile potenziell passender KOLs den Brands automatisch vorgeschlagen werden können.
3. KOL Agenturen
Eine dritte Möglichkeit, mit Key Opinion Leaders zusammenzuarbeiten, ist über eine Online Marketing Agentur. eviom berät Sie gerne bei Ihrem Markteintritt in China!
Diese Arten von Key Opinion Leaders gibt es
Laut Ashley Galina Dudarenok, Expertin im China Marketing und Autorin des Buchs "Unlocking The World's Largest E-Market: A Guide to Selling on Chinese Social Media", lassen sich Key Opinion Leaders in 5 Arten unterteilen2:
Celebrities: Diese Gruppe der KOLs umfasst – ganz wie der Name es schon erahnen lässt – berühmte Persönlichkeiten wie Schauspieler, Sänger und TV Charaktere. Kooperationen mit Ihnen gelten als die teuersten.
Wanghong: So werden die Internet Stars in China bezeichnet. Die Kosten einer Zusammenarbeit sind rund 20–40% geringer im Vergleich zu den Celebrities.
Blogger: Diese KOLs sind vergleichbar mit den Bloggern, die wir auch kennen. Sie führen häufig Produkttests durch und teilen ihre Erfahrungen mit der Community.
WeMedia: Kleinere Media Unternehmen, die oft von ehemaligen Journalisten geführt werden. Obwohl der Fokus der Öffentlichkeit nur auf einer Person liegt, stehen im Hintergrund oft mehrere Mitarbeiter, die die eigentliche Arbeit und Content Erstellung erledigen.
Branchen spezifische KOLs: Das sind Nischen-Influencer, die sich auf ein bestimmtes Thema abseits des Mainstream spezialisiert haben.
Social Media Plattformen in China
Die populärsten Social Media Plattformen in China sind WeChat, Tencent QQ, Douyin, Youku Tudo, Sina Weiba und Douban. Mehr über die genauen Funktionen erfahren Sie in unserem Blogartikel > How To Do Social Media in China – Die populärsten Plattformen im Vergleich.
Quellen:
https://omr.com/de/china-influencer-marketing-thomas-derksen/

https://www.forbes.com/sites/joeescobedo/2017/05/22/key-opinion-leaders-in-china/#18fd2cc572ee
Folgen Sie uns jetzt auf WeChat

Auf unserem neuen WeChat-Account posten wir regelmäßig Informationen und Updates über das China Digital Marketing. Erfahren Sie bei uns, wie Sie erfolgreich Digital Marketing in China betreiben.
Scannen Sie einfach den QR-Code oder geben Sie unsere WeChat-ID "Eviom_Group" ein, folgen Sie uns und bleiben Sie immer über China Digital Marketing informiert.
(Hinweis: Der QR-Code muss innerhalb der WeChat App gescannt werden)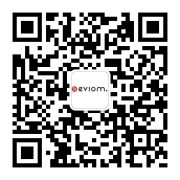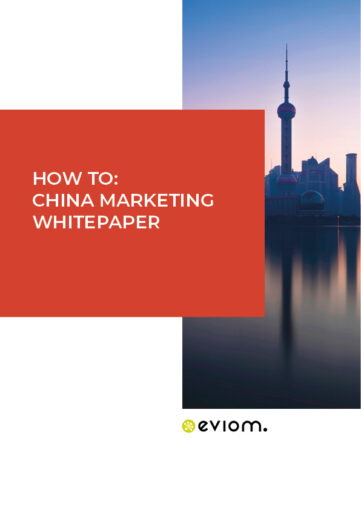 Whitepaper "Digital Marketing in China"
Verschaffen Sie sich jetzt schnell & einfach einen Überblick zum Top-Thema Digital Marketing in China! In unserem Whitepaper "China Digital Marketing" erhalten Sie einen kompakten Einblick:
wie Sie erfolgreich in den chinesischen Markt einsteigen,

worauf es bei der Marketing Kommunikation in China ankommt,

welche spezifischen Eigenheiten es zu beachten gilt und

welche Unterschiede es zur westlichen Digital Marketing Landschaft gibt.
Laden Sie sich jetzt das Whitepaper "Digital Marketing in China" kostenlos herunter!
Wir sind gerne für Sie da
eviom ist mit seinem deutsch-chinesischen Team sowohl in Deutschland als auch in China mit eigenen Büros vertreten und kann dadurch die Brücke zwischen den unterschiedlichen Kulturen und digitalen Landschaften bauen.
Wir sind sowohl für die strategische Beratung als auch für die operative Umsetzung Ihr erster Ansprechpartner für alle Online-Marketing-Themen um den chinesischen Markt.
Haben Sie Interesse? Dann kontaktieren Sie uns – wir freuen uns auf Ihre Anfrage!