Ihr digitales Gateway nach China!
Möchten Sie als europäisches Unternehmen in den chinesischen Markt einsteigen?
Der chinesische Markt ist gerade für europäische Unternehmen besonders attraktiv und bietet mit der größten Online-Community der Welt riesige Potentiale im digitalen Business.
Dennoch stellt der richtige Einstieg eine große Herausforderung für Unternehmen dar. China besitzt seine eigene digitale Landschaft, die von Playern wie Alibaba und Tencent beherrscht wird. Viele Online-Dienste aus der westlichen Welt sind nicht verfügbar, daher können bewährte Online-Strategien oft nicht 1:1 auf China übertragen werden: individuelle Strategien mit lokalen Kompetenzen sind die Erfolgsfaktoren.
Als internationale Unternehmensberatung bieten wir neben strategischen Lösungsansätzen auch operative "Full-Services" an, die Ihren Erfolg im China Marketing sicherstellen. Vom Markteintritt bis zum laufenden Kampagnenmanagement sind wir als online Marketing Agentur für China Ihr "One-Stop-Shop" und etablieren Sie erfolgreich im chinesischen Markt.
Führende Online-Plattformen in China auf einen Blick (Auszug):
Baidu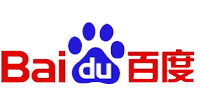 Chinese Search Engine Leader
360 Search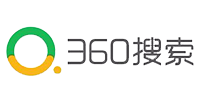 The second biggest search engine in China
WeChat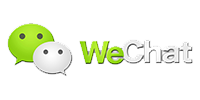 China's 'app for everything' with funtions of messaging, social community, search, payment services
Alibaba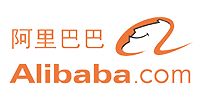 The world's largest online B2B trading platform for small businesses
iQiyi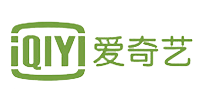 One of the largest online video sites found by Baidu
JD.com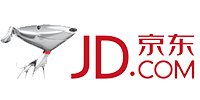 One of China's largest online retailers
Sina Weibo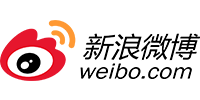 'China's Tweeter' with over 430 million monthly active users
Taobao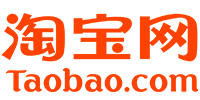 The biggest e-commerce website in China
Tmall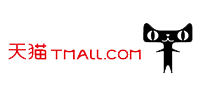 Alibaba's platform for local and international businesses to sell brand name goods
Youku Video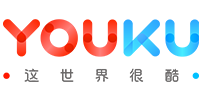 China's top online video and streaming service platforms belonging to Alibaba Group
Tik Tok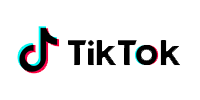 Chinese Leading social media app for creating and sharing videos as well as live broadcasting
Kwai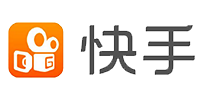 Chinese short video platform with over 700 million users
Von der Planung bis zur Umsetzung
Unsere Prozesse im China Marketing

01. Plan
Analyse & Strategie
Basierend auf Ihrem Business-Modell entwickeln wir Ihre individuellen Eintritts- und Digital-Strategien für den chinesischen Markt.
Digitale Strategie- und Brand-Entwicklung
Marktforschung & Potenzialanalysen
Wettbewerbsanalysen
Sales- und Marktstrategien
02. Build
Plattformen & Design
Aus der Strategie heraus evaluieren wir die für Sie optimale digitale Infrastruktur und setzen die relevanten Kanälen und Touchpoints auf.
Websites & E-Commerce-Plattformen
Creative Services & Content Generation
Social Media Plattformen
Web-Controlling
03. Run
Marketing & Sales
Mit unseren hollistischen Marketing-Services erreichen wir Ihre chinesische Zielgruppe und konvertieren Sie zu Kunden.
Search- und Performance Marketing
Social-  & Content Marketing
eCommerce & Marketplaces
Inbound Marketing & Leadmanagement
04. Optimize
Data & Optimierung
Datenbasierte Optimierung der digitalen Wertschöpfungskette und User Journeys zur Steigerung der "Customer-Lifetime-Value".
Monitoring & Analyse
Conversion-Rate-Optimierung (CRO)
Retargeting und Remarketing
Kundenbeziehungsmanagement
China Digital Marketing Services
China/Asien-Artikel aus unserem Blog
Jahrelange Erfahrung und echter Full-Service
Zufriedene Kunden sind die beste Referenz
Was Kunden über uns sagen

"Mit der eviom haben wir einen wichtigen Partner gefunden, der uns vor allem im Bereich Suchmaschinenmarketing seit über 4 Jahren europaweit erfolgreich unterstützt. eviom ist für uns zudem ein strategischer "Sparringspartner" für alle Fragen rund um das Thema Online Marketing und digitale Trendentwicklungen."
Silvio Wagner, Bigpoint GmbH

"Wir möchten bei MAGGI unser digitales Marketing und eCommerce Geschäft weiter stark ausbauen. eviom spielt dabei eine wichtige Rolle und unterstützt uns vor allem im Search, Content Marketing und Social Media Bereich. Wir schätzen bei eviom, dass sie unsere Ambitionen teilen und unsere Maßnahmen analytisch auswerten, um wichtige Handlungsempfehlungen abzuleiten."
Patrick Swientek, Head of Digital, Maggi GmbH
Wir sind gerne für Sie da
Ihre Ansprechpartner bei eviom
Sie haben Fragen zu unseren China Marketing Produkten und Services oder wollen sich grundlegend über digitale Optimierungsmaßnahmen informieren? Kontaktieren Sie uns einfach, wir helfen Ihnen gerne weiter!